Manufactured in Toronto, Canada. The SpiderTech Kinesiology Tape Roll provides an outstanding feel on the body and offers great support. 
Our new SpiderTech Tape Roll delivers performance that is measurably superior to the traditional cotton-based Kinesiology Tape products.
Athletes and trainers use our kinesiology tape as a support system to guard against injury and to help them perform at their highest ability. The SpiderTech Kinesiology Tape Roll is water-resistant, you can even wear it in the shower!
Our SpiderTech kinesiology tape is easy to apply and will stay in place when you are training or playing your sport. Keep your muscles supported with our latex-free kinesiology tape.
Available in the following colours: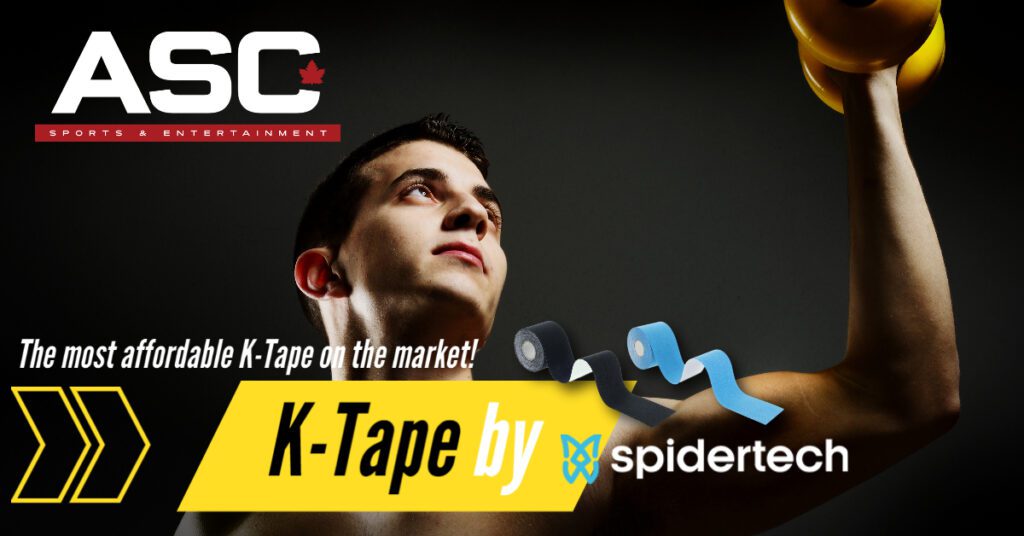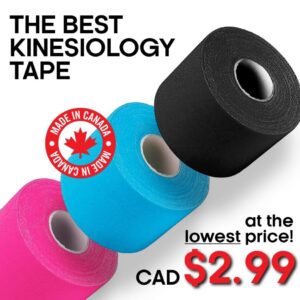 *Minimum order restrictions apply!
Taping is a common way for athletes to prevent injury and help maintain an athlete's ability to perform. When an athlete tapes their injury, it promotes a conscious effort to treat that body area with care. 
Using kinesiology tape, instability can be improved, as can shaky joints or muscles that may be overly tired.
SpiderTech products are engineered to mimic the thickness, weight, and elasticity of human skin. Thus, they use high-grade 100% cotton material with a 100% poly-acrylic adhesive. 
There is no latex in the product, therefore, making it hypoallergenic. 
The tape is water-resistant and breathable and can be worn for up to 5 days. Each Spider is made of one continuous piece of Kinesiology tape so that it integrates with the body in a super-functional manner.
The tape has a very specific elasticity built into the weave pattern of the cotton fabric, which mimics the elasticity and thickness of human skin, allowing it to integrate, support and stabilize without adversely affecting healthy ranges of motion. 
SpiderTech achieves its therapeutic effect naturally by either providing structural support or by altering the patient's sensation of pain which is dependent on how the tape is applied. 
Structurally, if the tape is stretched and applied over muscles in a shortened position it will provide a mechanical barrier to potentially harmful postures and ranges of motion. 
It effectively lifts the skin away from the muscle so that all of the small veins and capillaries can run freely and openly bringing increased blood and oxygen to the area in pain, allowing it to heal quickly and promote increased recovery. 
On a neurosensory level, SpiderTech helps to normalize the alterations in neurological signalling that occur after injury or as a result of chronic pain.
Metric: 50mm x 5m
Imperial: 2″ x 16.4′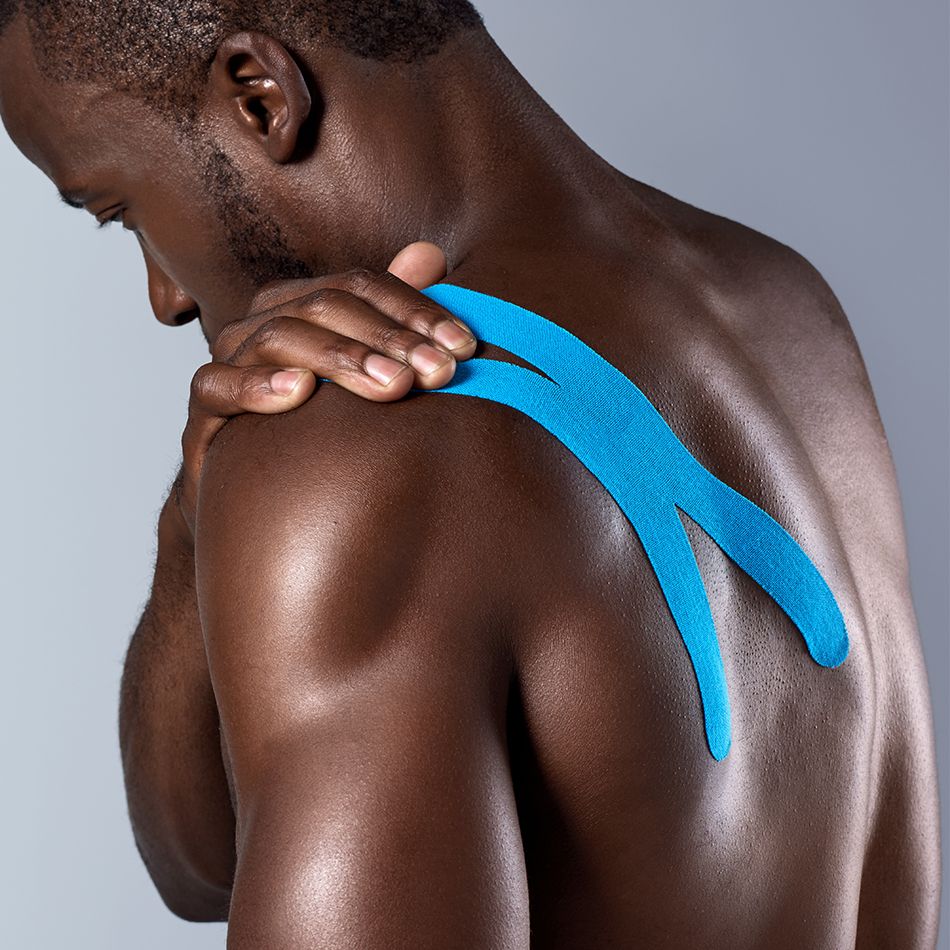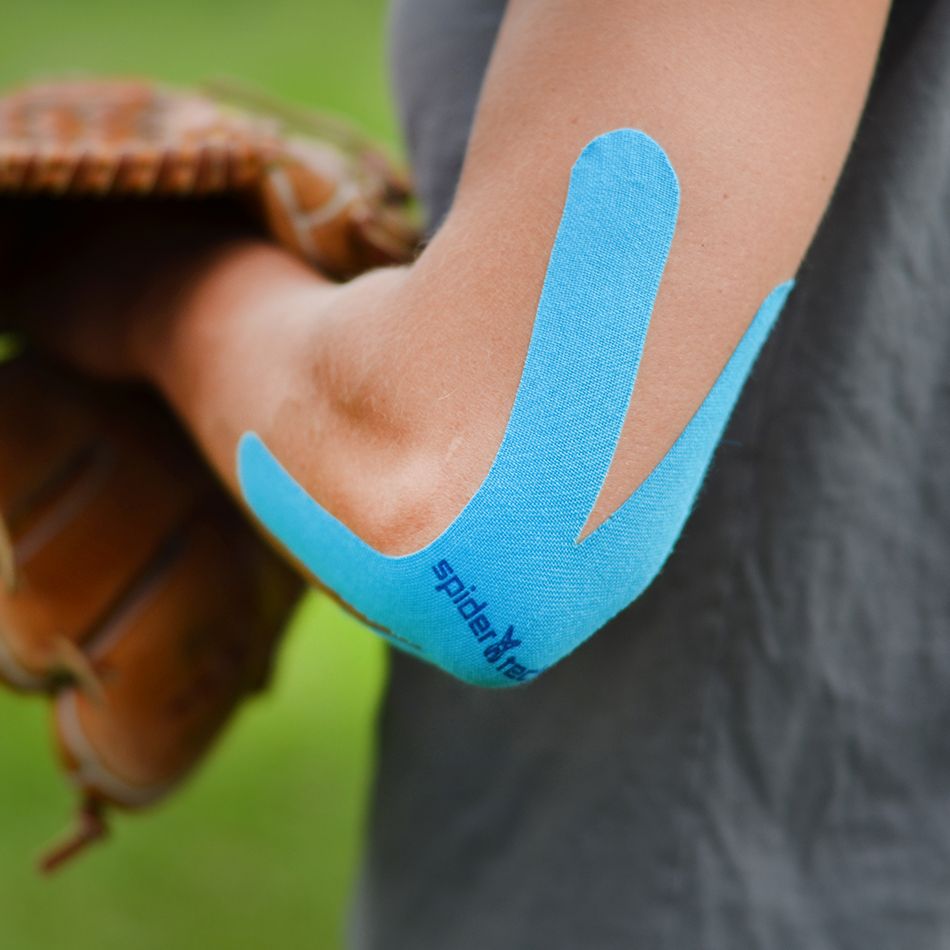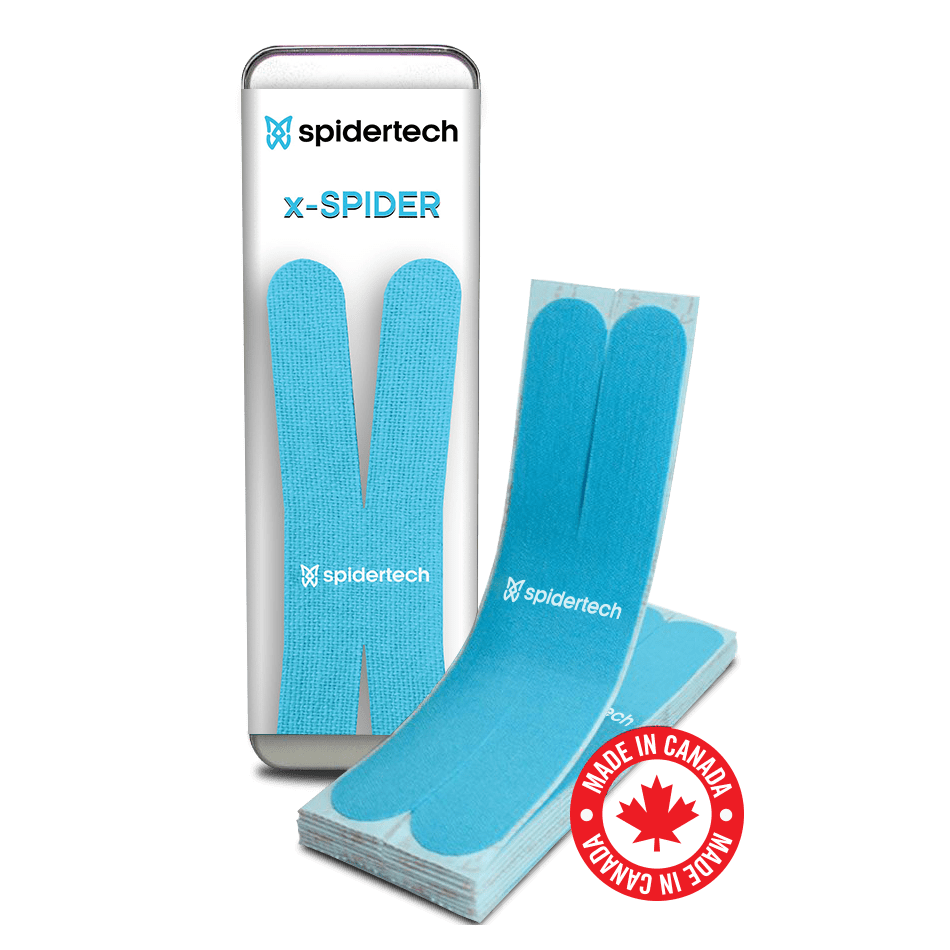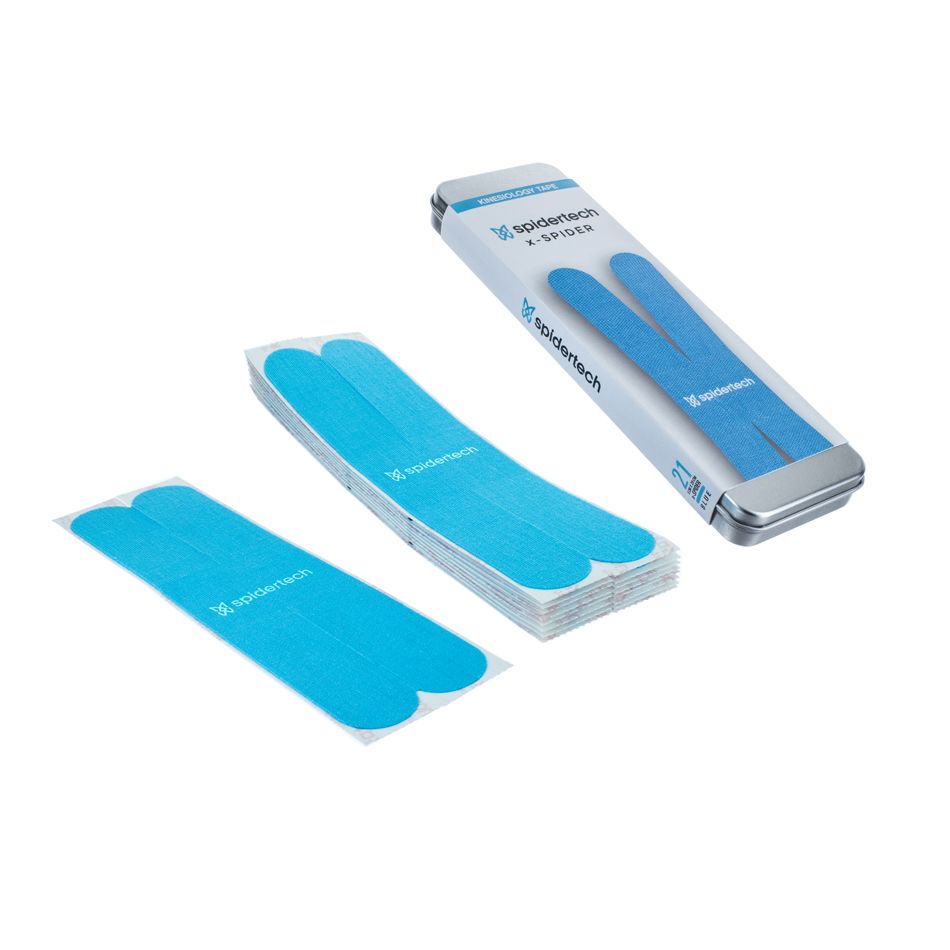 Manufactured in Toronto, Canada. Used by medical professionals, top Olympic, professional athletes to the weekend warrior – the Universal X Spider is easy-to-use, drug-free, enhances performance, is waterproof and lasts up to 5 days. The four extending arms can shape around body contours and spread wide to cover a large area. Just stick it where it hurts – it's so effective you have to experience it to believe it! Use it on your elbow, ankle, knee, back, wrist, shoulder, or anywhere for fast targeted relief!
Kinesiology tape is used by millions of people worldwide and it works.
What is it?
It is a stretchable breathable cotton that we stick to our skin.
So how does it work?
A latex free, heat sensitive adhesive is applied on a cotton in a wave pattern, it has spaces in between which allow for air to pass through.
Once the cotton is adhered and cured to the skin (the sticky adhesive cures at body temperature): It turns out to be rubber bands glued between the cotton and the skin.
These rubber bands contract with the movement of the body and hold the cotton from pulling away from the skin, it creates a lifting action of the skin from the layers underneath, therefore making more space in between them.
*Minimum order of $25.00 is required to receive the low price of $2.99/roll
Stay energized and try Ener-C, 1000mg of Vitamin C in one drink.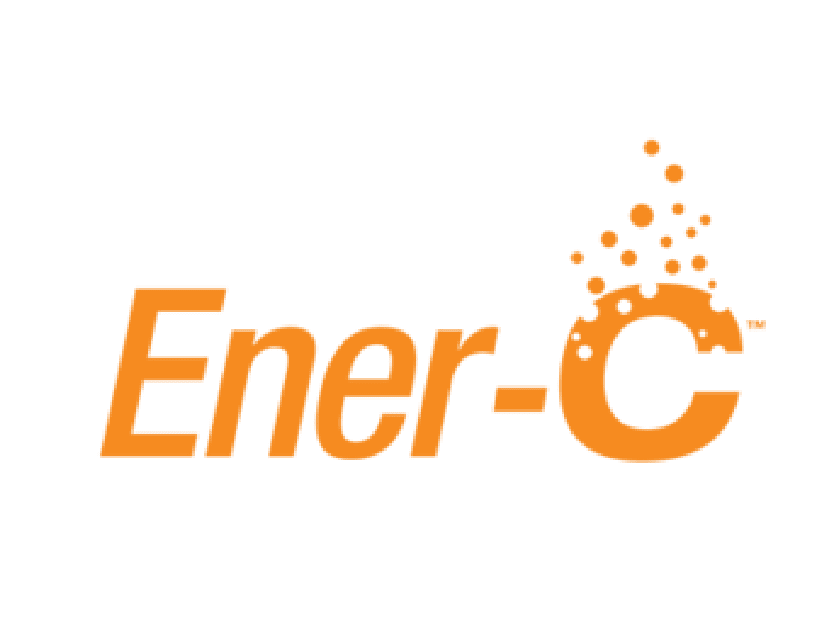 Interested in other CoreFX Products, check out the full lineup
COREFX's Fitness Equipment Matches Athlete's Unbridled Dedication to Training at Home. Fitness Equipment Ranging From Kettlebells to Resistance Bands & Battle Ropes. Shop Now. Exceptional Warranty. Training Tips & Education. Advanced Fitness Approach.