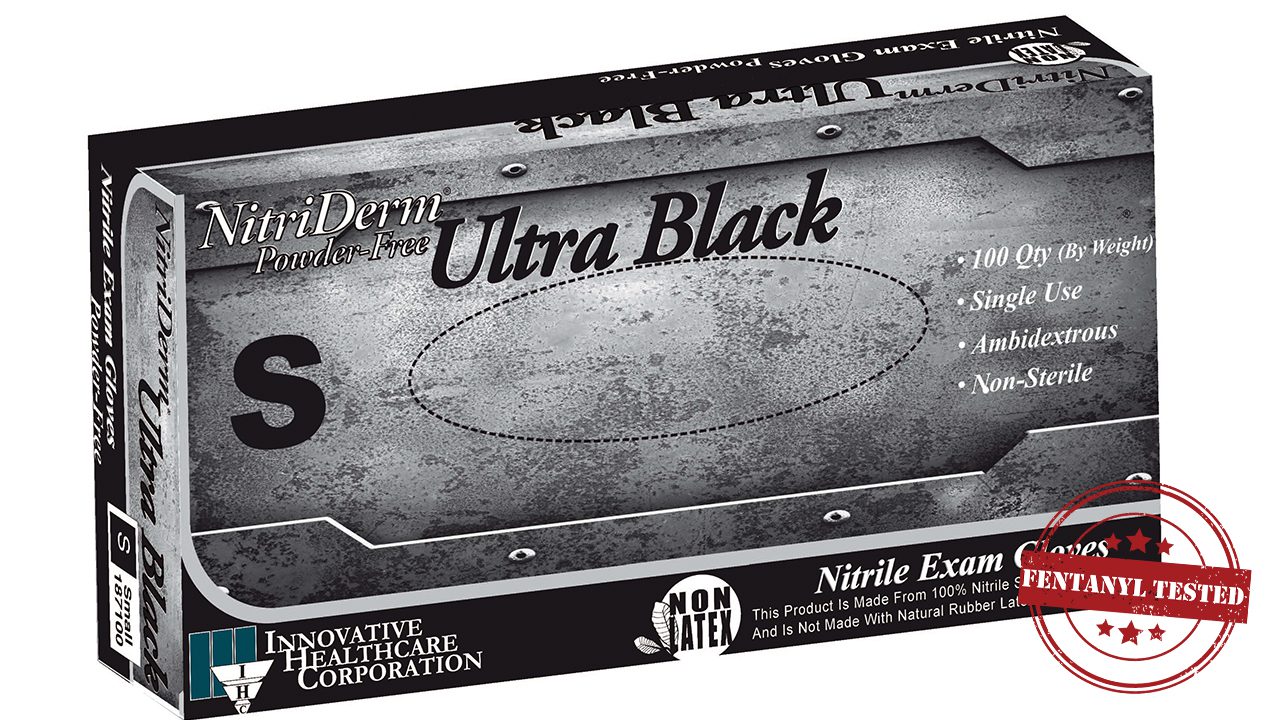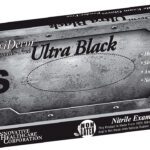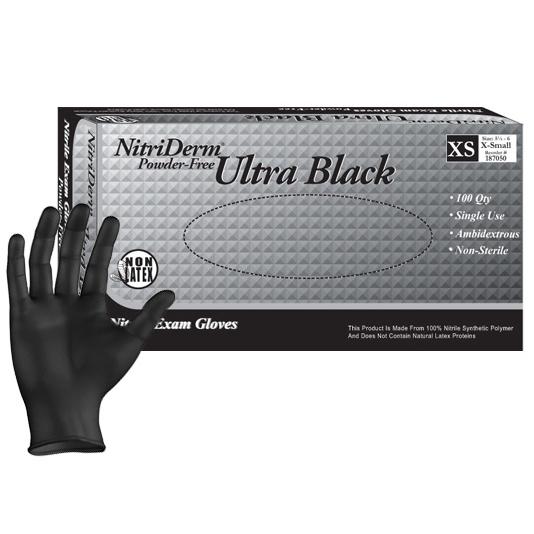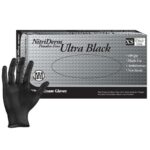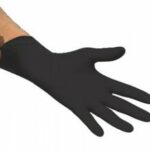 NitriDerm® Ultra Black Nitrile Exam Gloves – Series 187
Category: Non-Sterile Exam Gloves

Characteristics: This popular black color masks a variety of stains and is a true medical grade exam glove. Engineered with a medium modulus and high tensile strength, this glove is first choice for a wide range of end users including law enforcement and corrections. Textured for excellent grip. Black color. Tested to provide maximum protection from fentanyl exposure.
Packaging Specifications
Product Brochure
Packaging Specifications
Item Number: 187050 (XS), 187100 (S), 187200 (M), 187300 (L), 187350 (XL), 187400 (XXL), 187450 (XXXL)
Case Length (IN.): 11.22
Case Width (IN.): 10.24
Case Height (IN.): 9.84
Case Weight (LB): 9.40 (X-Small), 9.80 (Small), 10.20 (Medium), 12.60 (Large), 12.20 (X-Large), 11.80 (XX-Large), 13.40 (XXX-Large)
Packaging: XS-XL: 100 gloves/box – 10 boxes/case, XXL-XXXL: 90 gloves/box – 10 boxes/case


Product Brochure